(or Ways to Market your Website and How Social Networking can work for a Small Business)
[youtube id=wX8m4rh4LNA]
I recently spent the weekend at Social Dev Camp Chicago and came away with a lot of good contacts and a head bursting with notes to self and ideas. Here's my take on the kinds of things that you as a small business owner can think about and put into action.
Value is determined by the buyer not the seller
They will perceive value … if they feel that you hear their need.
Think carefully about this one. It takes a minute to sink in, but in this age of consumers sharing their favorite products on Facebook, it's more important than ever. What value do you provide to your customer? The lowest price is not necessarily what people need. They will perceive value in good service, quality goods, prompt attention and most importantly, if they feel that you hear their need. First rule of any website plan or any other kind of marketing; it's never about you and your service/goods, it's always about solving a problem for your customer.
Bringing it to the Real World
One of the biggest trends being discussed, was how to integrate social networking into your overall marketing plan. Cross promotion in the real world can really engage your customers.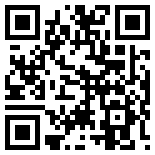 Have a "like us on facebook" sign at your store. (If customers like your page, can you offer them something as a thank you?)
Show a  QR codes on the window. The customer can scan with their smart phone and receive a coupon or promotion info.
Other stores have products that give you credits on Farmville and other facebook games.
If you have a fun product, link it to a game in a mobile app. (Design t-shirts, accessorize your scooter or tie promotions to an established game)
Monitor your business name in Twitter and actively reply if there is a customer service problem that needs solving.
Bottom Line – Know Your Customer
There was talk at this conference about the possibility of a bank tying into your web searches, setting aside funds for the purchase and then sending you alerts when you were close to a store with a good deal on what you had been searching for. If that feels like big brother to you; to your kids it sounds cool and to their kids it will be expected and normal. Make no mistake, mobile location based internet will be a bigger player in years to come and how you tie into that with your social presence and your mobile site will be critical.
It all comes down to that first headline – value is determined by the buyer, not the seller. If you can add value, communicate that value and make it easy for them to join then you have a client for life. In my mind, social networking is great and can have real value, but without real customer service behind it, it doesn't mean much.
Further Resources
What is a qr code and why do you need one?
Facebook adds a Customer Service app